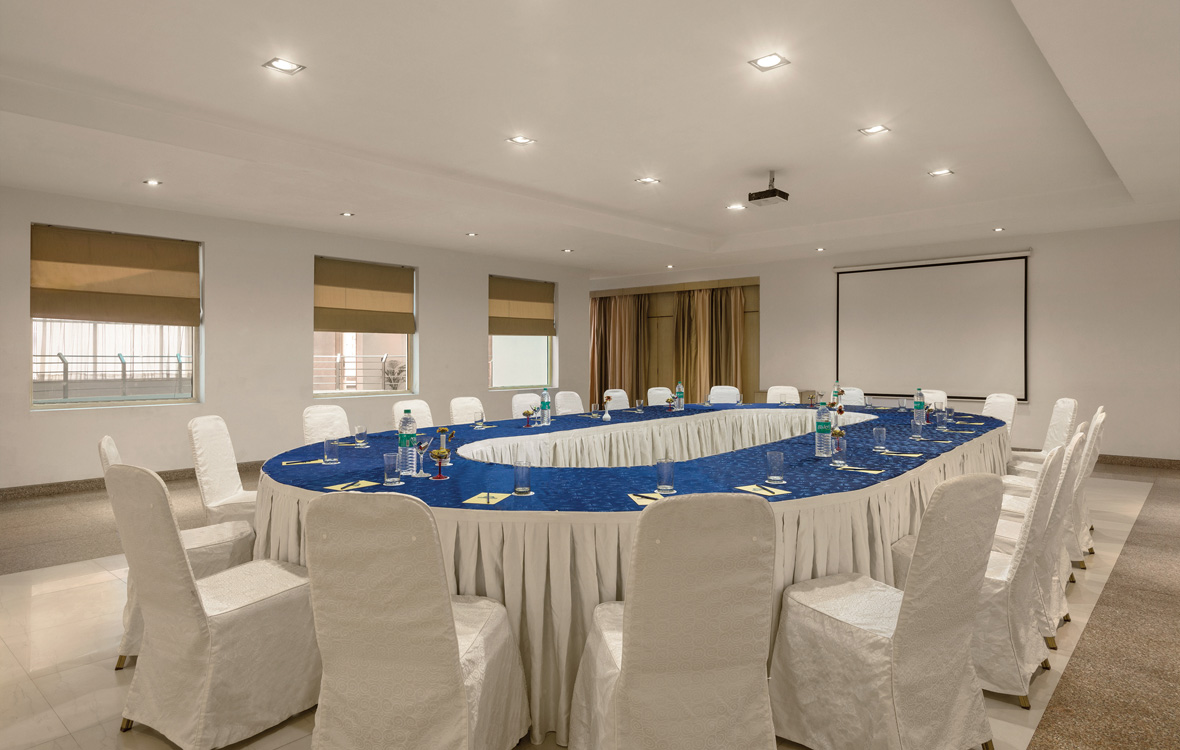 When it comes to organizing conferences, especially when you are hosting delegates from outside your organization or even country, one of the most important issues that every business leader ponders about is the perfect venue for the conference. The ambience, the food, the technical backup required for hosting such important events and great seamless service are the aspects that you would want to be covered if you are the host.
Well, if you are in or close to New Delhi, look no further than Neemrana, on the Delhi-Jaipur Highway.  Days Hotel Neemrana offers the perfect setting for hosting your business associates from across the world. This hotel is equipped with a great conference room and a wonderful banquet hall. Located on the Ground Floor, Chikara, the conference room, is perfect for mid-sized meetups, conferences and even informal gatherings. It can accommodate  upto 75 guests and is equipped with state-of-the-art audio-visual equipment, internet access and overhead LCD projector.
Adjacent to the conference room is the banquet hall, Koicha. It is a spacious Banquet Hall and provides excellent modern conference and business facilities. Koicha's intimate yet impressive meeting facilities and innovative banquet arrangements, whether for business or pleasure can easily accommodate from 10 to 150 people, making this an ideal location for a variety of events. The hall caters for up to 150 persons for a sumptuous banquet or meeting in an elegant setting.